Kraig Biocraft Laboratories, (KBLB) Inc. is a PCAOB audited OTCQB listed biotechnology company that is focused on the development and commercialization of new textiles and high performance fibers including spider silks. As a reporting company, our annual and quarterly financial reports are filed with the SEC and can be found on EDGAR, or on this website. Our investments in genetic research are targeted for product development and innovative near-term solutions to meet the practical problems of our world.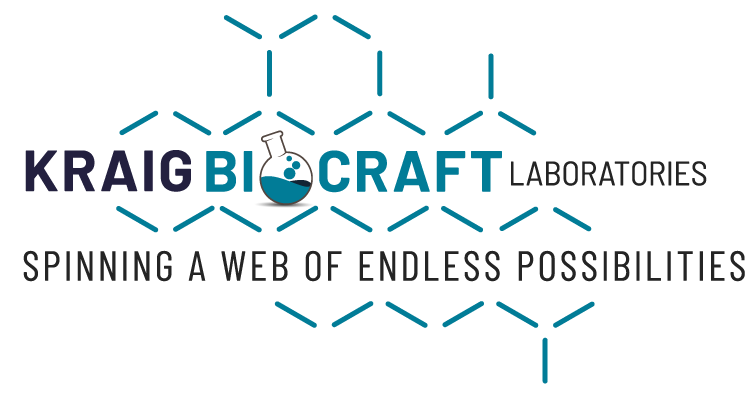 TICKER SYMBOL
OTC:
KBLB
Our genetic engineering research has succeeded in developing what many considered to be the holy grail of material science: A practical and cost-effective technology for producing recombinant spider silk based fibers on an industrial scale. We are moving rapidly to commercialize our spider silk technology, which we believe will have a significant impact on the global textiles industry. At the same time we are continuing to work in cooperation with leading laboratories to create new stronger and more flexible spider silk based fibers with potentially broad applications for consumers and industry in the multi-billion dollar marketplace for textiles and performance polymers.
At Kraig, we are passionate about pioneering the research, development and commercialization of the next generation of high performance fibers based on genetic engineered spider silk. We are the world leader in our field of genetic research and product development.